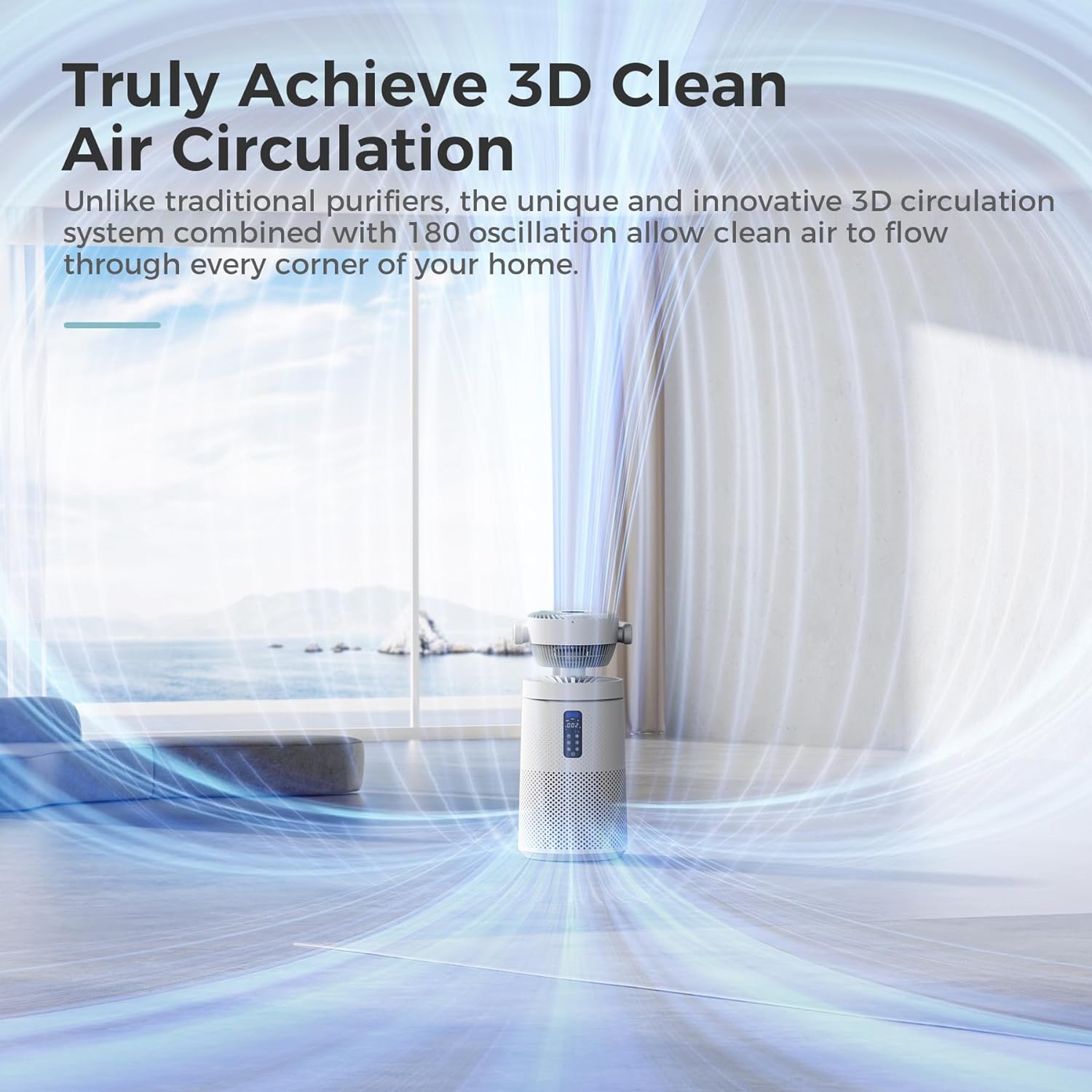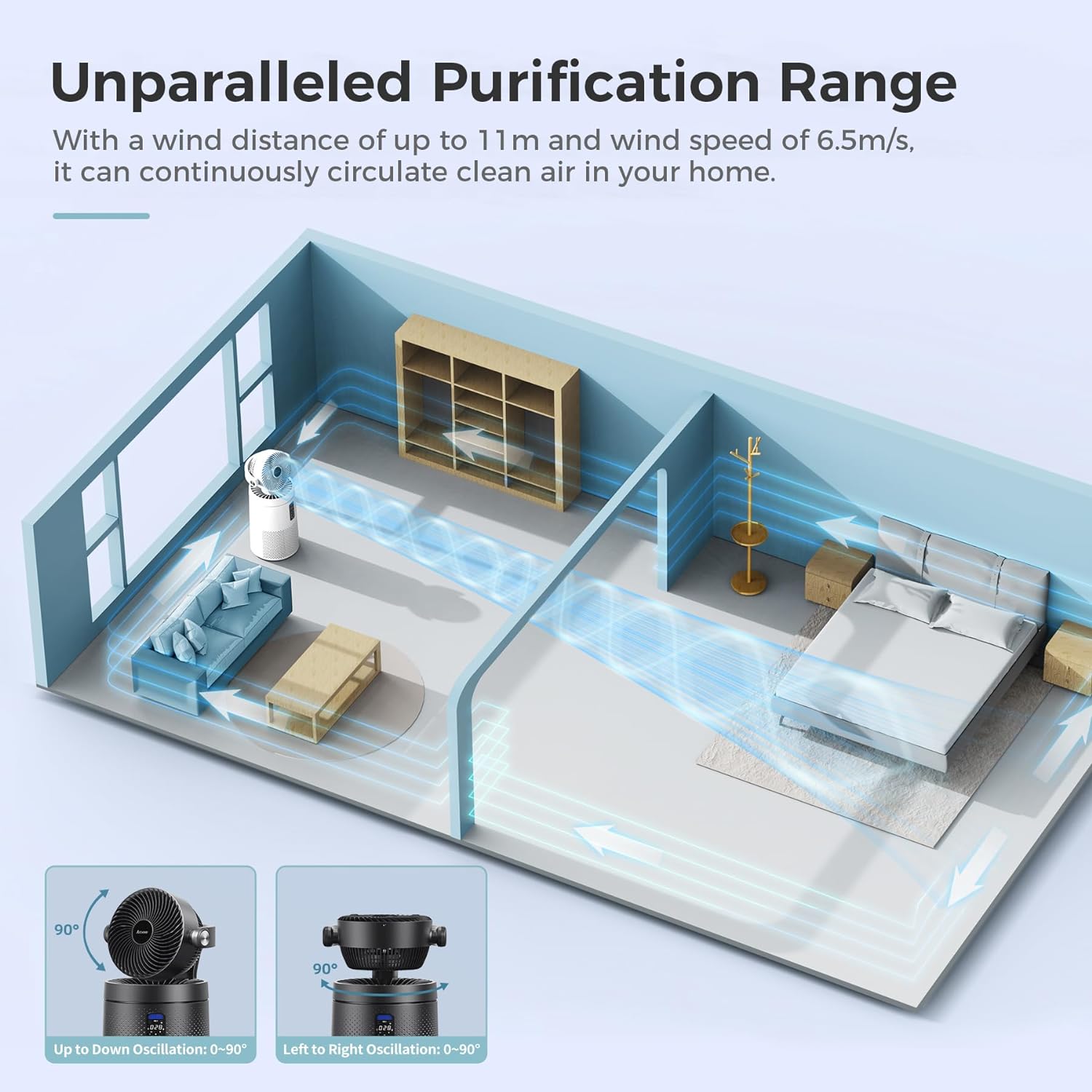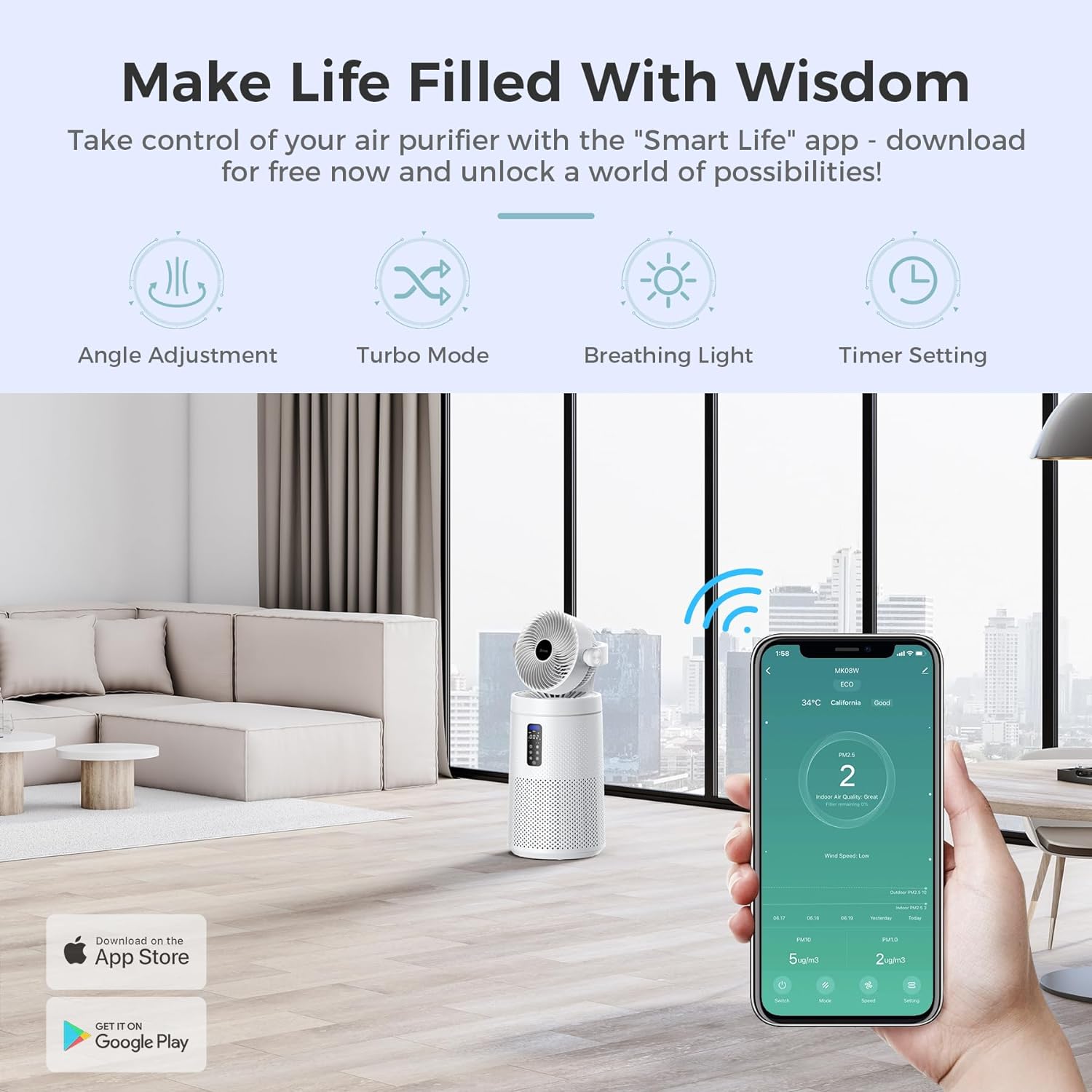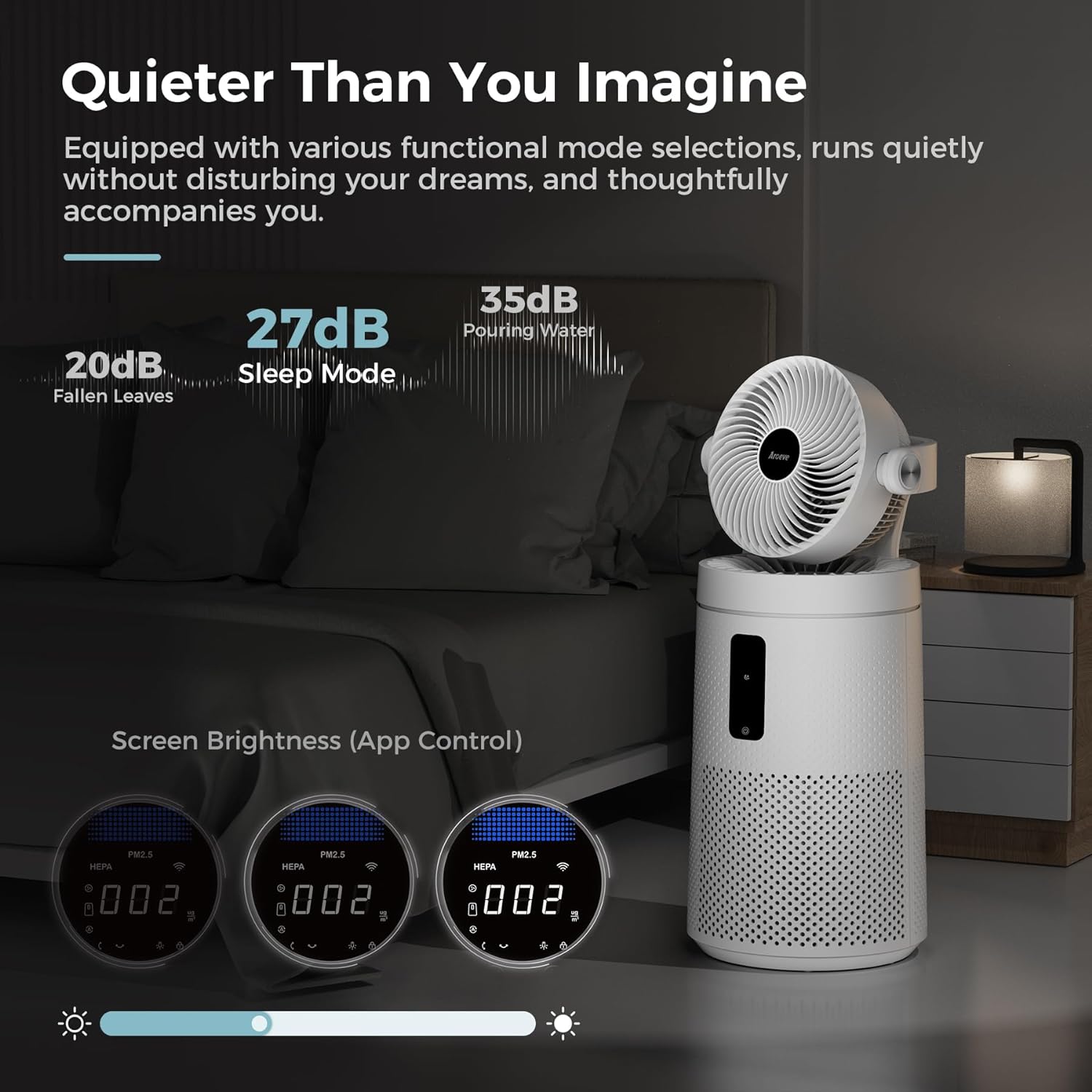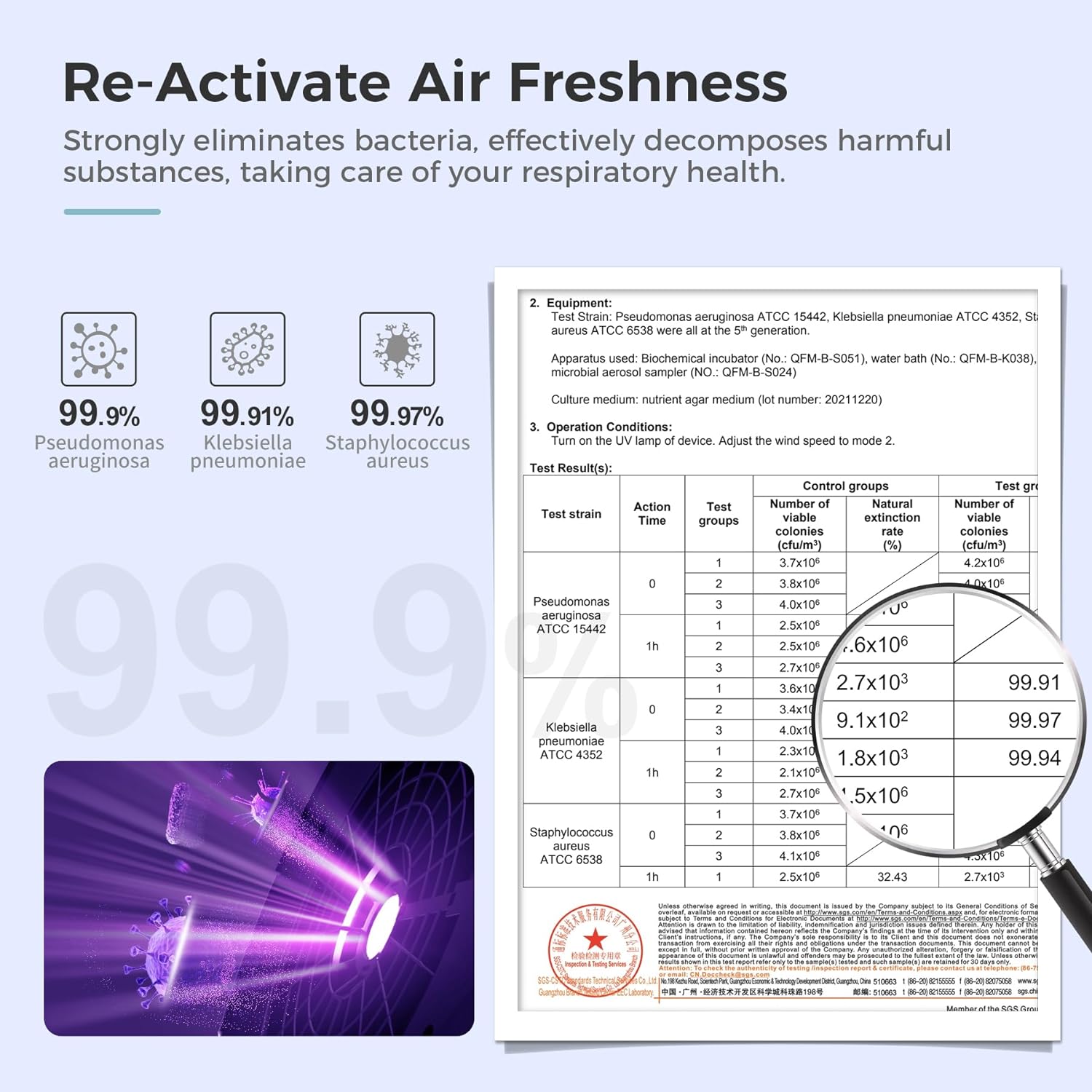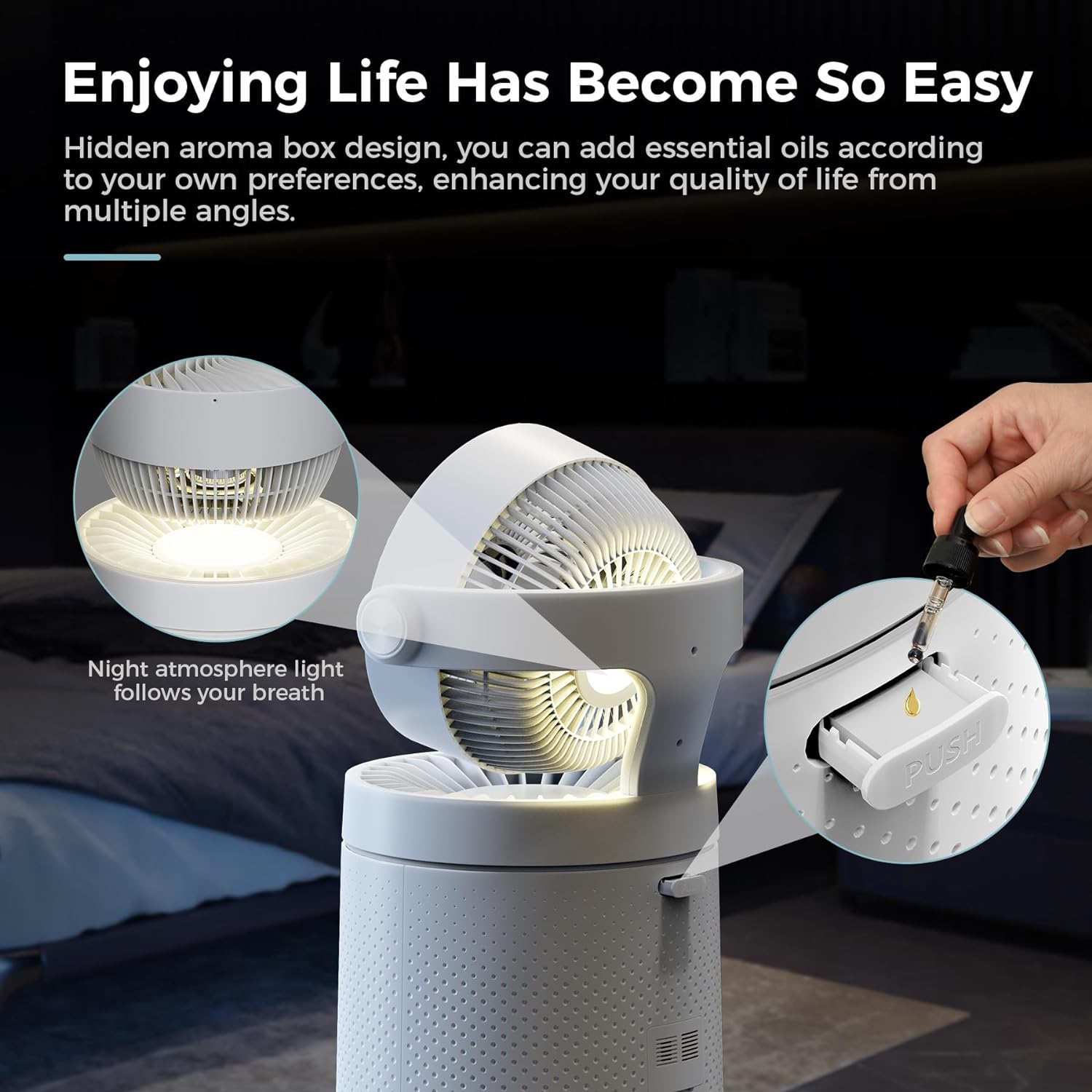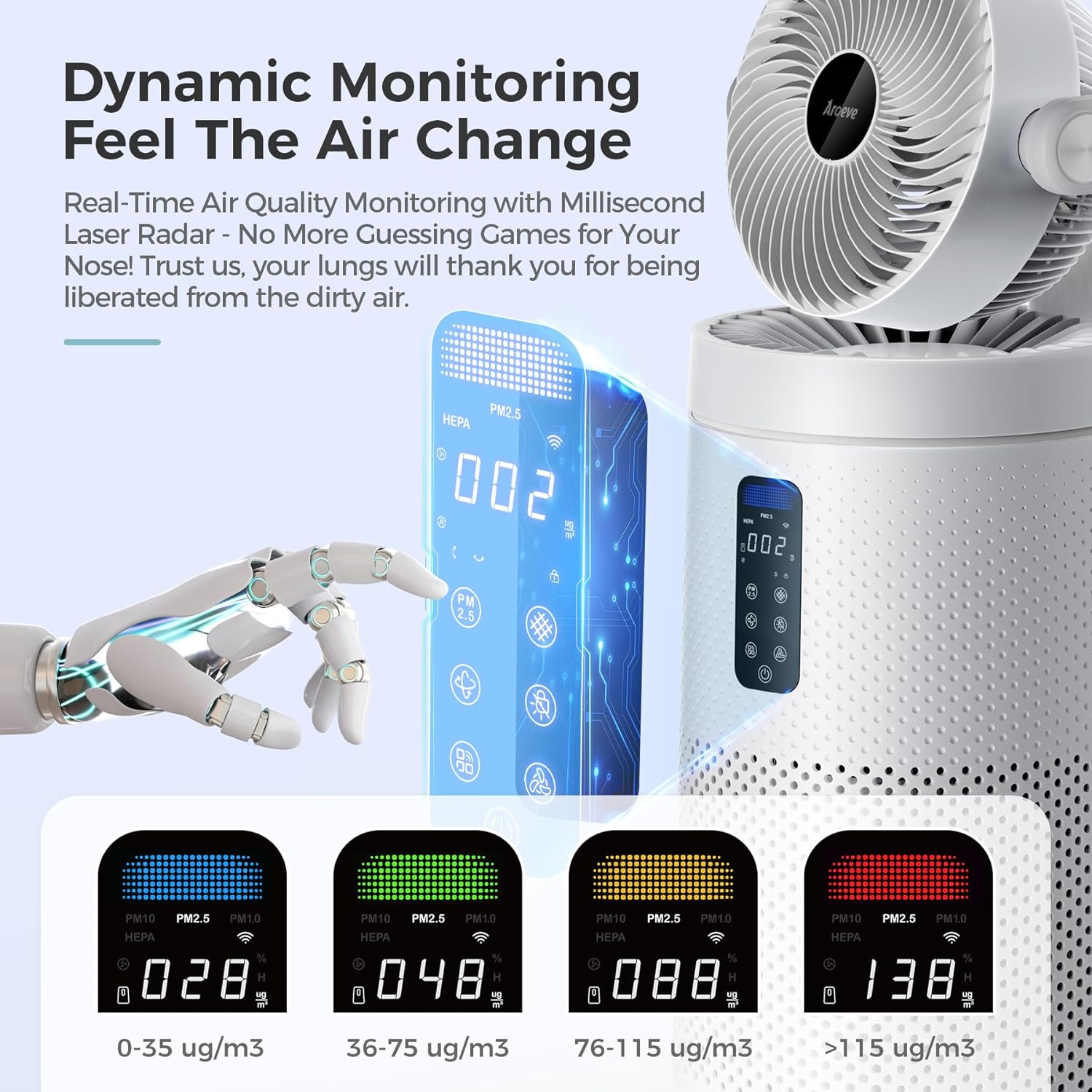 AROEVE Air Purifiers | MK08W (WHITE)
---
360°Surround Clean Air: AROEVE air circulator purifier fan continuously releases clean air with a distance of 11m, the clean air can cover an area of over 2000 sq. ft and flow freely.

Super-Fast Air Outlet: Combining the principle of wind tunnels in aerodynamics with a high-quality DC variable frequency brushless motor and a turbo-style fan blade, the air outlet is concentrated, and the air volume (28.8m³/min) is larger and can reach a farther distance (11m).

3D Wide-Angle Swing: The 90-degree swing up and down and left and right can fully realize 3D full-angle air supply, and evenly cover the whole house with clean air. 

Millisecond Air Detection: With a millisecond-level air detector, it can even detect a PM value of 1, which is far more accurate than other products that can only detect PM2.5. 

Complete Air Treatment System: Equipped with a complete air purification system, which includes a unique washable filter and light treatment system

Remote Control Your Life: Equipped with the "Smart Life" APP, you can remotely control  (some functions need to be controlled by the APP)

Multiple Modes for You to Choose From: It has 2 smart modes and 3 blower modes, and can be switched freely to meet your needs. 

How to clean MK08W filters?

The MK08W filter is washable; please rinse it with water and ensure it is thoroughly dry before reinstalling
Why am I unable to connect to the Smart Life App?

1.Please ensure that MK08W is connected to a 2.4GHz network. You can verify your network's frequency on your phone or laptop.

2.Attempt to reinstall the app, and when using a 2.4GHz Wi-Fi connection to connect to the product, make sure Bluetooth is enabled for a higher success rate.
Our customer support is available Monday to Friday: 8am-8:30pm.
Average answer time: 24h