AROEVE HEPA Air Filter Replacement | MK05- Standard Version
---
Particulate Air (HEPA) standard. It can filter 99.97% of airborne particles larger than 0.3 microns.

Prevent Clogging: When hairs, dander, and other large particles meet the pre-filter layer, they will be blocked outside to prevent the air purifier from clogging.

Special Silver Ion Layer: Silver ions can react with harmful particles entering the filter and produce harmless substances. We use a unique production process that is unmatched by the rest of the filters.

Removes Unpleasant Odors: The premium granular activated carbon filter physically absorbs unwanted odors and fumes such as smoke, cooking odors, and pet odors, as well as VOCs, which makes it a good choice for homes with pets, cooking, and smokers.

Notice: Our air purifiers are equipped with a filter replacement reminder that will turn on the "Replacement" light after 2000 hours of use. To ensure the health of you and your family, we suggest replacing the filter cartridge every 3-6 months.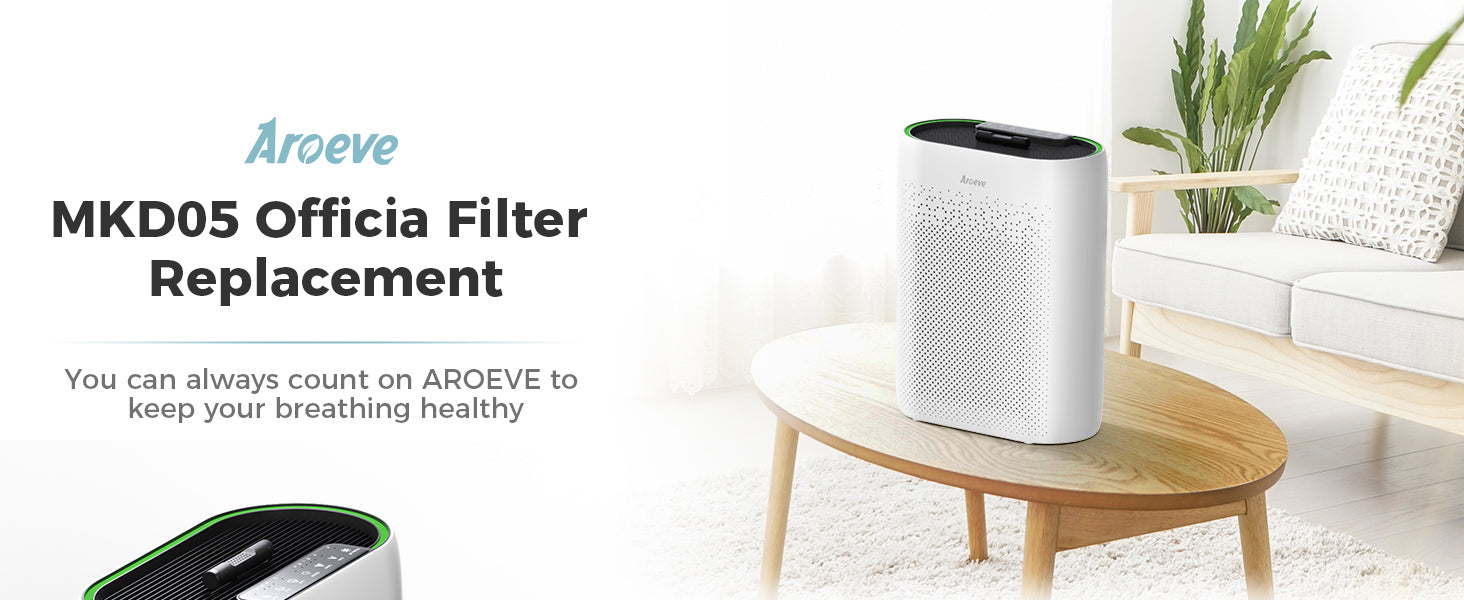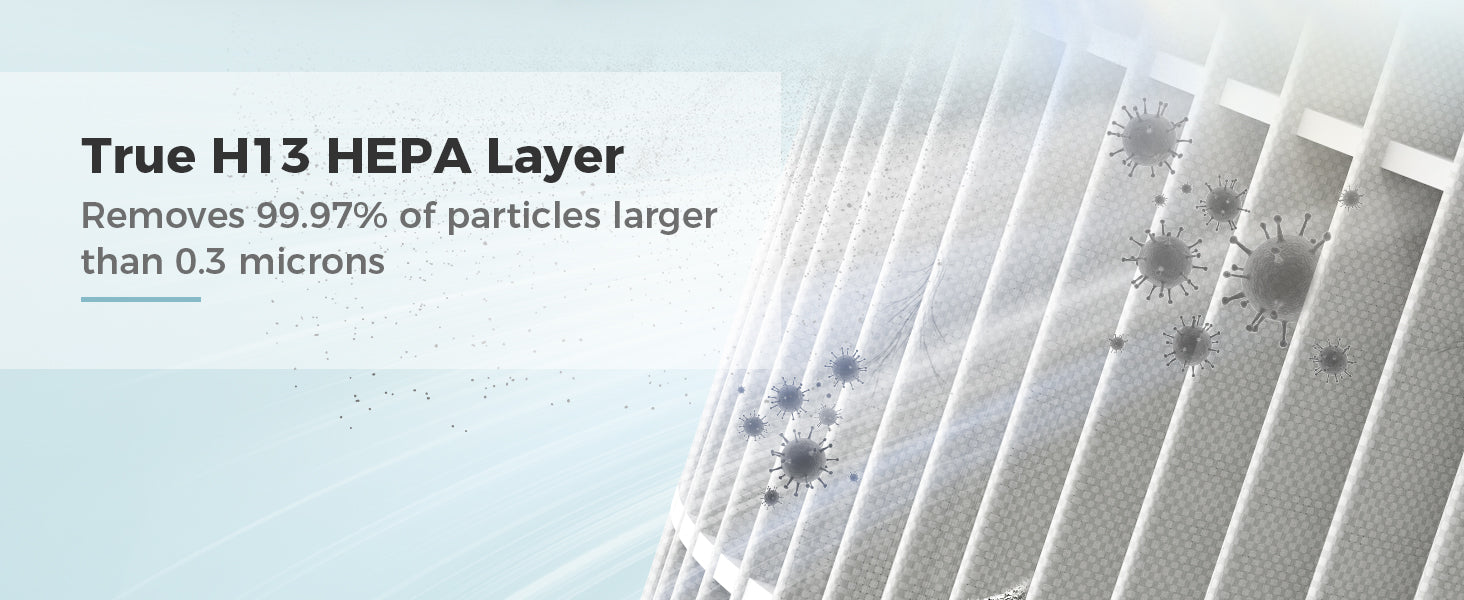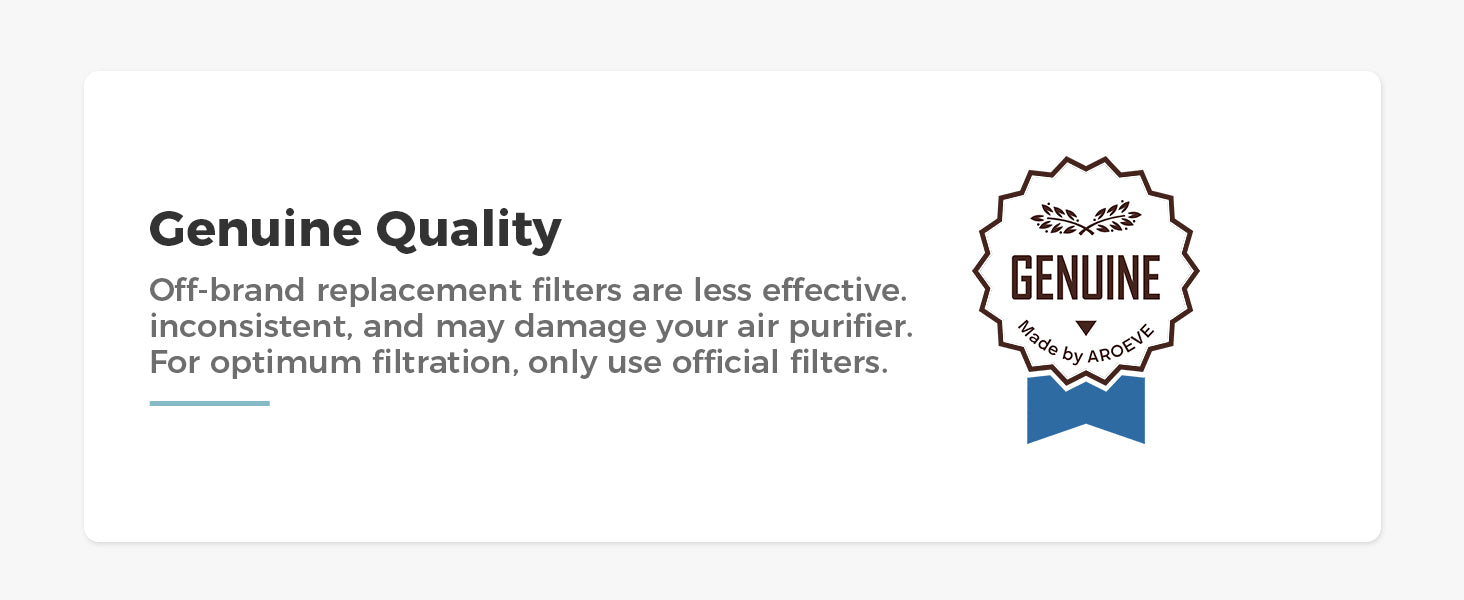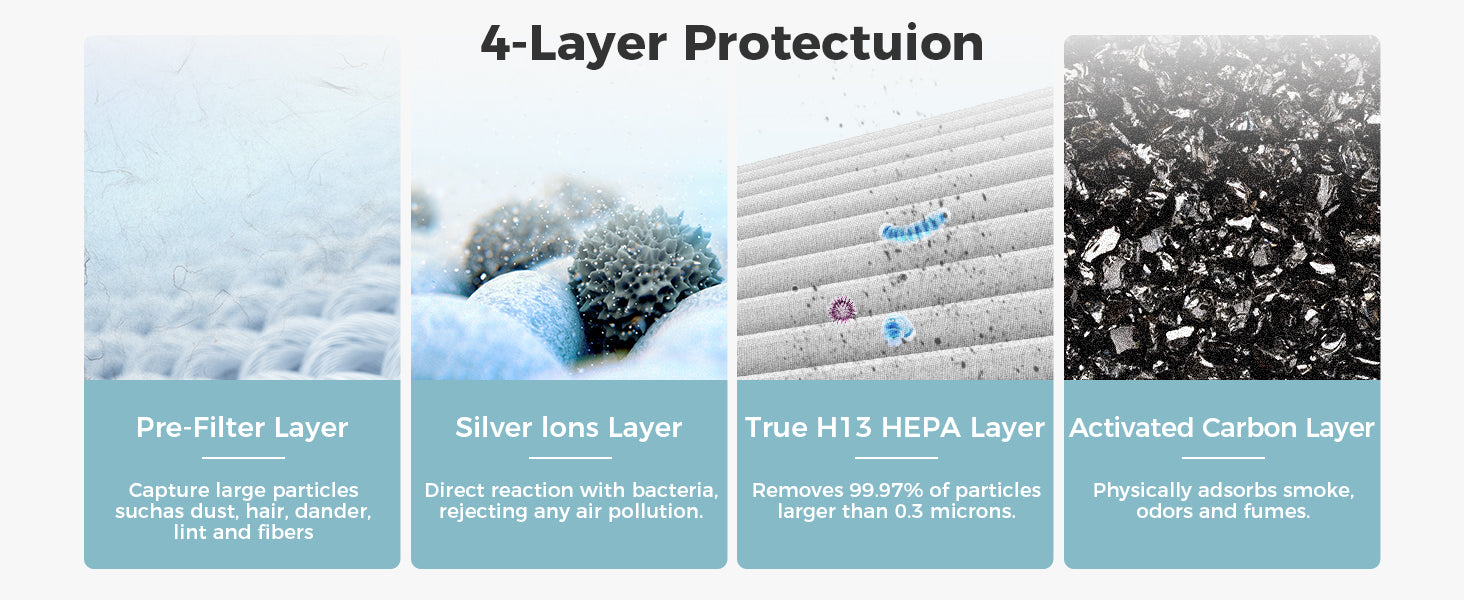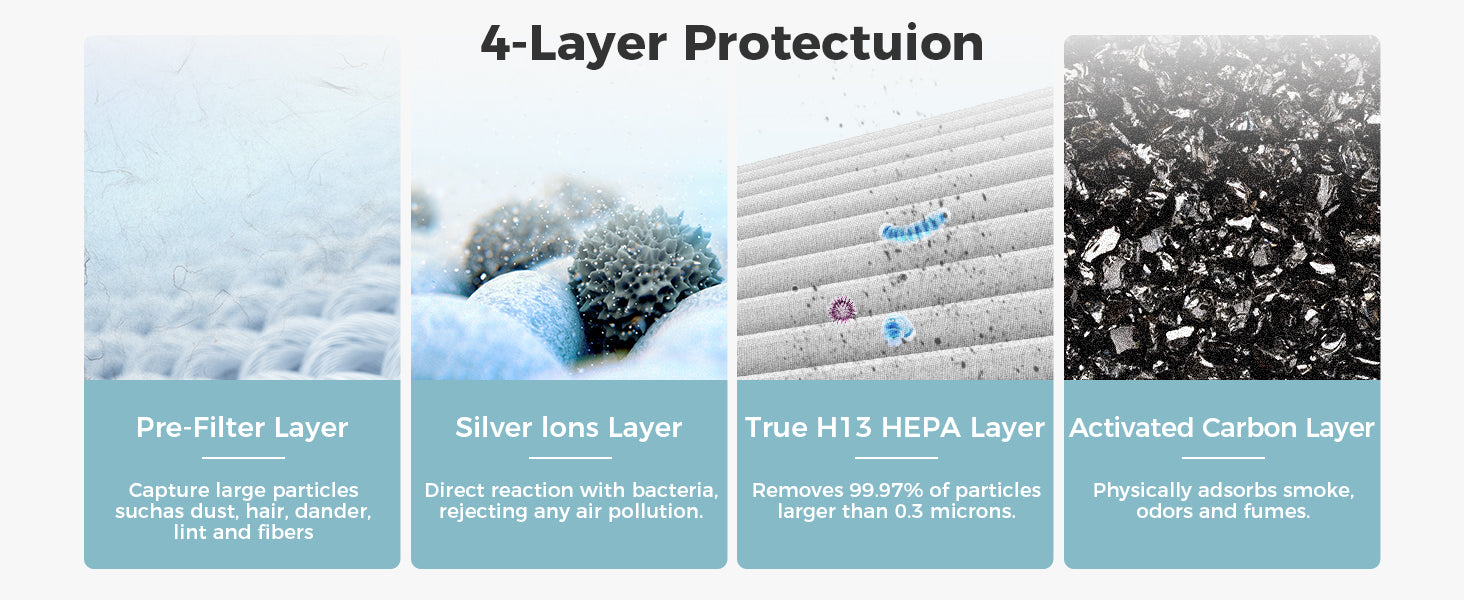 FAQ
Use this text to share information about your product or shipping policies.
Is Aroeve only available in the U.S.

Yes, we offer free shipment all over the contiguous U.S. currently . Please stay tuned !
How long will it take to get my orders?

It depends on where you are. Orders processed here will take 5-7 business days to arrive. Overseas deliveries can take anywhere from 7-16 days. Delivery details will be provided in your confirmation email.
You can contact us through our contact page! We will be happy to assist you.
Our customer support is available Monday to Friday: 8am-8:30pm.
Average answer time: 24h